ONGOING RESEARCH SUPPORT
IN-HOME CYCLING FOR FALL PREVENTION IN INDIVIDUALS WITH PARKINSON DISEASE
UL1TR002373 and KL2TR002374 KL2 Award               Pickett (PI)               2018 – 2022 
The long-term goal of this project is to improve outcomes for under–served populations of individuals with Parkinson disease (PD) by providing access to partnered in-home physical activity via a telehealth approach. The study will utilize the RE-AIM to focus on the reach and effectiveness of a 6-month triweekly in-home cycling program and then pilot a health coach model to promote maintenance for the subsequent 3-month period. 
EXAMINING THE EFFECTS OF SOCIAL ENGAGEMENT ON EXERCISE OUTCOMES: IN-HOME CYCLING FOR INDIVIDUALS WITH PARKINSON DISEASE
UW-Madison Fall Competition               Pickett (PI)               2017 – 2019
This study will reach out to individuals in the community and take the intervention to them. As part of the study we will travel to the homes of the enrolled individuals and install a custom fit, recumbent bike in a safe and secure location. Individuals in the social cycling group will cycle with a member of the research staff joining them via Skype. The solo cycling group will adhere to an independent cycling program, while also using a provided recumbent bike.
CREATING NORMED AND VALIDATED VIRTUAL REALITY FALL-RISK ASSESSMENT SCENARIOS FOR HEALTHY OLDER ADULTS AND THOSE AT RISK OF FALLING
NSF1815506               Mason (PI)               2018 – 2021
The overall goal of this research is to create normed and validated virtual reality fall-risk assessment scenarios capable of simulating everyday activities. The scenarios will be validated both on healthy older adults and on adults at risk of falling, to determine how to most effectively and efficiently characterize fall risk.
Role: Co-Investigator (Pickett)
GLASSBLOWING FOR INDIVIDUALS WITH PARKINSON DISEASE
Grand Challenges               Pickett & Lee (co- PIs)               2017 – 2019
The primary purpose of this study is to measure the clinical, kinematic, and movement-based effects of an eight-week glassblowing intervention. Six individuals with PD will complete the 8-week training program with baseline and posttest assessment in the Sensory Motor Integration Lab.
YOGA FOR SENIORS
Bader Philanthropies               Pickett (PI)               2018 – 2019
This study is designed to test the effectiveness of a chair-based yoga intervention on falls for community dwelling older adults in rural Wisconsin. As part of this study, certified yoga teachers in rural communities will train to teach a yoga for falls program that is well defined and reproducible. Following the 12-week intervention, we will examine fall rate, balance, and measures of activities of daily living as compared to a normal care control group.
LONGITUDINAL MRI BIOMARKERS IN PARKINSON'S DISEASE (LMPD)
VA MERIT               Gallagher(PI)               2017-2019
Higher volume of FLAIR hyperintensities are related to lower executive function in both PD and control populations but is specifically related to memory function in PD. In this renewal application, we plan to evaluate these candidate MRI biomarkers for white matter microstructural integrity in two new populations: Parsons with REM Sleep Behavior Disorder (RBD) subjects, who are at high risk for developing PD, as well as untreated PD patients.
Role: Co-investigator (Pickett)
MULTIMODAL CLINICAL ASSESSMENT OF EARLY CRANIAL MOTOR DEFICITS IN PARKINSON'S DISEASE
F31 DC015709NIH               Jones (PI)               2016-2019
This study will characterize the relationships between cranial and limb motor variability in patients with early-stage PD with comparison to healthy controls. Motor variability has promise as a behavioral biomarker, illuminating subclinical changes in communication and swallowing function. Understanding relationships between cranial and limb motor systems gives the power to increase the sensitivity of overall motor evaluations in PD.
Role: Consultant (Pickett)
COMPLETED RESEARCH SUPPORT
GLASSBLOWING FOR INDIVIDUALS WITH PARKINSON DISEASE
UW Graduate School Interdisciplinary Research Competition               Pickett & Lee (co-I)               2015-16
The purpose of this proposal was to bridge the fields of glass art and movement science in order to better understand glassblowing as a movement-based practice. This project allowed us to establish our methodological approach for the larger, future endeavor of creating a glassblowing focused therapeutic intervention for individuals with movement disorders, such as Parkinson disease.
REACHING OUT TO UNDERSERVED WOMEN IN RURAL WISCONSIN WITH PHYSICAL ACTIVITY AND TECHNOLOGY
Virginia Horne Henry               Pickett (PI)               2016-2018
This study examined the effects of four months of tri-weekly in-home exercise on a small sample of rural Wisconsin women over the age of 65. This intervention allowed for the individuals enrolled to participate in regular exercise with the added benefits of socially motivated activity, which promotes cognitive engagement, socialization and introduces a level of meaningfulness to the exercise session that is not inherently present in the task alone.
LONG-TERM EFFECTS OF CONCUSSION ON FEMALE ATHLETES
Virginia Horne Henry               Pickett (PI)               2015-2018
This proposal was aimed at addressing an area of physical activity research that has been largely ignored despite the recent uptick in concussion studies. Female athletes are at increased risk of concussion and exhibit symptoms that may persist for longer durations and impede daily functioning. This study examine the effects of sport-related repeated mild traumatic brain injury on balance, gait and activities of daily living in a small group of women to compare them to a group of age and activity matched females.
NEUROPHYSIOLOGIC ADAPTATIONS TO FIVE DAYS OF TANGO DANCING IN INDIVIDUALS WITH PARKINSON DISEASE
Parkinson Study Group/Parkinson Disease Foundation – Mentored Clinical Research Award               Pickett (PI)               2012 – 2013
The primary purpose of the study was to gain a better understanding of the neurophysiologic adaptations, which occur following short duration, intensive tango dance training in individuals with Parkinson disease.
EXERCISE AND PARKINSON'S: COMPARING INTERVENTIONS AND EXPLORING NEURAL MECHANISMS
R01 NS077959               Earhart (PI)               2012-2017
The primary aims of this study were to compare the effects of three community-based exercise programs on locomotor function and to determine whether and how these interventions altered the function and connectivity of locomotor control networks in the brain.
Role: Postdoctoral Research Associate (Pickett)
The Greater St. Louis Chapter of the American Parkinson's Disease Association
Earhart & Pickett (Co-PI)            2012 – 2013
The primary focus of this award was to compare clinical improvement as well as changes in brain function in people with PD who completed different forms of exercise interventions, specifically tango dancing versus treadmill walking.
RS-FCMRI NEUROIMAGING METHODS IN PARKINSON DISEASE
American Parkinson Disease Association               Earhart (PI)               2011-2014
The goal of this project was to develop and implement resting state functional connectivity methods including the use of field maps to allow for study of specific brainstem structures including the pedunculopontine nucleus.
Role: Co-investigator (Pickett)
Kristen Pickett, PH.D.

Dr. Kristen Pickett is an Assistant Professor in the Occupational Therapy Program in the Department of Kinesiology at the University of Wisconsin – Madison. She completed her B.S. in Biology at the University of Wisconsin – Platteville and her Master's and Doctoral degrees from the University of Minnesota – Twin Cities. After focusing doctoral work on the use of f-MRI to examine individuals with idiopathic focal hand dystonia, she continued on to the Washington University School of Medicine in St. Louis, Missouri, and completed a postdoctoral experience in the Program in Physical Therapy and the Movement Disorders section of the Department of Neurology. During her postdoc, she focused on exercise interventions for individuals with Parkinson disease and gait and balance characteristics of young people with Wolfram syndrome. Her current focus is on the use of collaborative and community-based research methods aimed at positively impacting meaningful health outcomes for older adults, especially those with Parkinson disease, who have limited access to effective forms of physical activity.

Sarah Zurawski, OTD, OTR/L

Sarah teaches in the UW-Madison's Occupational Therapy program, focusing on pediatrics and professional skills. She received her undergraduate degree in Occupational Therapy from UW-Madison in 2002 and her master's in special education from UW-Whitewater in 2010. Sarah spent most of her clinical career working as a school-based occupational therapist where she provided services designed to support children's participation in school related activities. Sarah has worked at the Waisman Center in the Autism and Developmental Disabilities Clinic and in home health care. She has a lifelong passion for working with people of all ages, and has been a personal care assistant to over ten elderly clients over the course of twenty years.
Sarah received her post professional doctorate degree in occupational therapy from UW-Madison in 2020. She joined Dr. Pickett's Sensory Motor Integration Lab to explore occupational therapy's role in supporting the psychosocial, well-being, and mental health needs of individuals living with Parkinson disease.
She lives outside of Madison with her two children and husband. She is a huge Badger fan!
Graduate Students
Abby Bradfield

Abby is a PhD student with Dr. Pickett in the Sensory Motor Integration Lab (SMIL) within the Department of Kinesiology at the University of Wisconsin-Madison. She completed her undergraduate degree and master's degree at UW-Madison in rehabilitation psychology and kinesiology respectively. In 2018, she began working with Dr. Pickett and the SMIL team and loved the work so much that she never left! Her interests revolve around physical activity interventions, and how they can improve the quality of life in geriatric populations, more specifically underrepresented populations. Her career goals include completing her PhD in Kinesiology in the Occupational Science Track and completing her Doctorate of Occupational Therapy within the coming years.

Abdullah Alsaeed

Abdullah Alsaeed is a Ph.D. student in the Occupational Therapy Program in the Department of Kinesiology at the University of Wisconsin – Madison. He completed his bachelor's degree in occupational therapy at King Saud University in June 2013 – Riyadh, Saudi Arabia. He received his master's degree in health and rehabilitation science with a concentration in occupational therapy in April 2019 from the University of Pittsburgh, Pennsylvania. The broad scoop of Abdullah's research with Dr. Pickett at the SMIL focuses on how occupational therapists can benefit individuals with Parkinson Disease (PD). Also, he focuses on the factors that predict fall and the programs that promote quality of life among older adults and their families, specifically individuals with PD. Abdullah admires Dr. Pickett's efforts in answering the questions that remain unanswered in PD research. He believes that working in the lab will be valuable to him while he works on his dissertation and as he continues into his own independent research career.

Ashton Spritka

Ashton is a student in the Doctor of Occupational Therapy Program at the University of Wisconsin-Madison. She completed her B.S. in Human Development and Family Studies and a certificate in Education and Educational Studies at the University of Wisconsin-Madison. Since joining the program, she has stepped into the role of secretary of the Student Occupational Therapy Association (SOTA) and is enjoying this leadership opportunity. She is excited to be a part of SMIL and looks forward to all of the learning experiences it will bring. Activities that she enjoys include spending time with her friends and family, discovering new restaurants, reading, and watching a good movie.

Kyra Neuser

Kyra is a Doctor of Occupational Therapy student at the University of Wisconsin – Madison and recently joined the SMIL team. She completed her Bachelor's degree in Therapeutic Recreation at the University of Wisconsin – La Crosse in 2020. Since joining the OTD program at UW – Madison, she has been involved with the student organization "Diverse-OT" as co-president. Upon graduation from the OTD program, she is hoping to practice in either an inpatient neuro or hands specialty setting. She is thrilled to begin getting involved in the research side of OT with the SMIL. Outside of graduate school, Kyra loves to explore new hiking trails, find new recipes to cook, watch movies with family and friends, and attempt crafty DIY projects.

Jessica Schmidt

Jessica Schmidt started as a volunteer in the Sensory Motor Integration Lab as an undergraduate in rehabilitation psychology and is now an occupational therapy doctorate student. She grew up in Viroqua, WI and initially became connected with the lab through her desire to better serve rural, older adult communities. From that point on she has been involved in various lab projects encouraging exercise for rural older adults and individuals with Parkinson disease. More recently, she has become interested in understanding caregiver experiences for people with Parkinson disease and providing caregivers with increased opportunities for support. Down the road, Jess envisions herself working as an occupational therapist in an acute or inpatient setting with neurological diagnoses but also staying connected to research through clinical partnership in the future. Outside of the lab, Jess is a devoted Badger football fan and enjoys playing competitive sports or being outdoors whenever she has the chance.

Paige Gesens

Paige is an Occupational Therapy doctoral student that became interested in the Sensory Motor Integration Lab because of its impact on rural communities and filling the gap in research for OTs role in Parkinson disease. Paige is originally from Green Bay, Wisconsin. In May of 2021, she graduated from UW- Milwaukee with a major in occupational science & technology and a minor in psychology. She is the professional development coordinator for a student-led organization on campus known as Diverse-OT. In her free time, she loves to spend time with her niece and nephew in Sun Prairie. Some interesting facts about her is that she is vegan, studied abroad in Botswana, and loves her dog, Meeka!

Aviva Hirch

Aviva comes to the SMIL lab and the Occupational Therapy department with knowledge and experience as a certified therapeutic yoga instructor, an environmental educator, and work in substance abuse and suicide prevention. They graduated from Alaska Pacific University with a bachelor's degree in Environmental Science and has a unique understanding of the way Person, Occupation and Environment coalesce in an individual's life. They are fascinated by the brain, how the brain and body function together, and how to apply research functionally to people with neurological needs. Aviva is from Homer, Alaska, and has lived many places contributing to their passion for learning, asking questions, and diverse community. Aviva loves partner-dancing, snow, sunrises and playing with their little dog, Juniper.
Lab Alumni
Julia Addis, Anastasia Bormann, Pete Brown, Monica Daleccio, Kecia Doyle, Sammie Gannon, Shanda Geil, Nina Hartsel, Kenny Kemp, Conner Marshall Helen Matsoff, Maria Mertzenich, McKenzie Meyer, Emily Noldin, Alicia Oestreich, Max Toepfer, Heidi Wagner, Allison Yingst
For a complete and up-to-date list of Dr. Pickett's publications, please visit this website.
TANGO THERAPY – 2018
Dr. Pickett finds that Tango Therapy rejuvenates Parkinson's disease patients. Click on the video below to watch!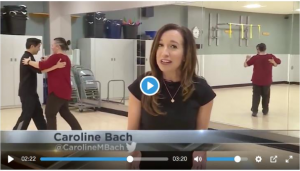 MADISON (WKOW) — A class through the University of Wisconsin is putting a different spin on exercise treatment for Parkinson's Disease. Read the full article here.
MOVING FORWARD – 2017
Moving Forward is a monthly support and information group for people who suffer from Parkinson's disease, dystonia, tremor and other movement disorders. Dr. Pickett presented in the 2017 Moving Forward series.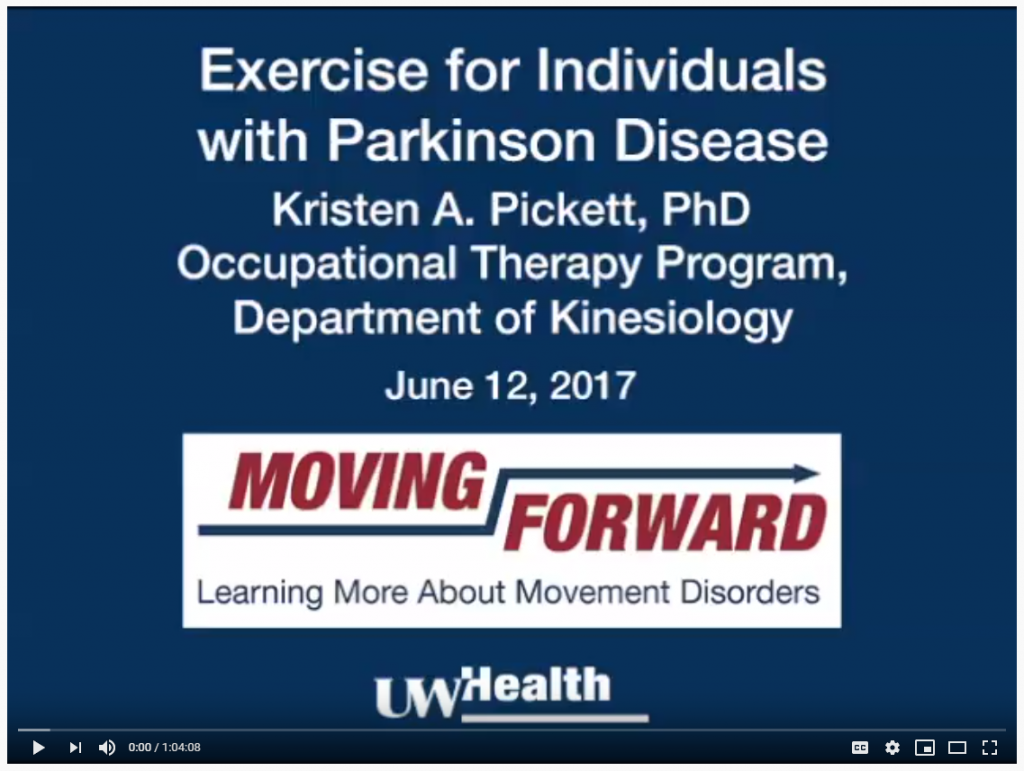 View presentation slides  |  View resource handout
View other Moving Forward past presentations here.
GLASS BLOWING – 2015
Dr. Picket examines new ways to help those with Parkinson's disease. A unique glass art project is just one example of her innovative work. Click on the picture below to read the article in the 2015 edition of OT Matters.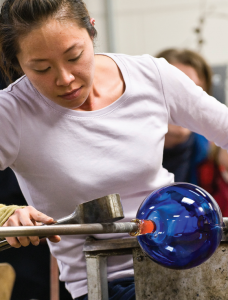 You can also find the School of Education article here. And the Learning Connections article on pg. 7 here.